Our boat insurance experts decided to work on this article as a basic introduction to the Boat Insurance Industry in Mexico. We hope that you find it easy to understand and of course, useful. We also covered some general but important aspects you should know before you get a boat, or if you already own one.
Boat insurance in Mexico is Mandatory​
Insurance is always something you need to have but never want to use. However, is not only useful if you have an accident, but since it is mandatory in Mexico, it is helpful to know what to do before you get in trouble with the corresponding authorities.
The Maritime Navigation and Commerce Law says that every boat in Mexican waters must have insurance for protection and indemnity to cover damages to third parties. Also, you should know that if you use a marina to keep your boat safe, they will require proof of payment for the policy.
Basic and General information​
Boat insurance in Mexico provides financial protection for boat owners against losses or damages to their boats and their equipment. It can cover the boat itself, as well as any personal belongings on board; and very importantly, the liability protection we all want to have for the unforeseen: injuries to others or damage to their property.
Boat insurance may also include towing, rescue, and emergency assistance coverage, among other special benefits you can acquire under a special request.
2 types of coverage options in Mexico: Liability & comprehensive​
Boat liability insurance covers the damage to third parties caused by collisions with other boats, docks, bridges, etc.  
Comprehensive Boat Insurance covers all the above and includes other benefits such as theft, fire, material damage due to a collision, sinking, vandalism, Hazards of seas, rivers, lakes or other navigable waters; Flooding due to bad weather, wind damage, and other liability risks you may face. Medical expenses to occupants, special equipment, and personal effects can be included in your policy.
In order to keep the boat in good working order, regular maintenance is key and involves various tasks such as cleaning, checking, repairing, replacing parts, lubricating, and inspecting the boat for potential problems.
All of the above reduces the risk of unexpected breakdowns, improves performance, and extends the life of the boat.  
Additionally, keeping your boat clean and well-maintained is a good way to prevent accidents. Make sure you keep it debris-free and always check the engine oil level. 
A boat should be inspected regularly to ensure proper functioning. Inspections may include checking engine oil levels, the hull for cracks, and making sure the bilge pumps work properly. 
Boat storage in Mexico is available through several companies that specialize in the storage of boats and other marine vessels. Boat owners can rent a slip in a marina, stow the boat on a trailer in a secure, fenced-in area, or use a dry storage facility. Prices for boat storage in Mexico vary depending on the size, type of vessel, and level of security provided.
All storage facilities offer 24-hour security, climate control, and easy access to the water.  
If you plan to store your boat outside on your own, store it properly. Keep it away from trees, power lines, and anything else that could cause damage. Storing it in a dry place might be an excellent choice. 
What's the cost of a boat insurance policy in Mexico? ​
The average cost of a boat insurance policy is around $300 to $800 a year.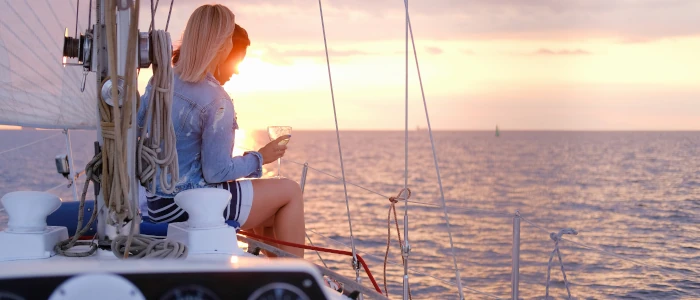 Of course, policies could have a lower or higher cost depending on the value, year, conditions, and type of use of the boat, among other aspects.
But as you can see, the price is insignificant compared to the benefits and peace of mind you get in exchange.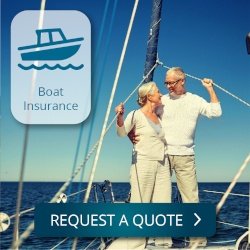 What's the cost of a boat insurance policy in Mexico? ​
A Temporary Import Permit, also known as TIP, is a document that allows an individual to bring goods into a country for a defined period without having to pay import fees. The permit is typically issued by the Customs Authorities and will outline the terms and conditions under which such goods may be temporarily imported.
A TIP is often used for goods that are intended for a short period of use, i.e., for traveling, vacation, or for goods that are intended to be re-exported after a certain time. 
What's the cost of a boat insurance policy in Mexico? ​
Recreational and sport boats, such as motorboats, yachts, or sailboats bigger than 4.5 m in length. 
Where can I get my Temporary Import Permit? ​
At the border in the Customs Offices ​
At the Mexican Consulates in Chicago, Illinois; in Austin, Dallas, and Houston, Texas; in Los Angeles, San Bernardino, and Sacramento, California; in Albuquerque, New Mexico; in Denver, Colorado and Phoenix, Arizona, in the United States of America, up to six months before the date of entry into Mexican territory.
https://www.banjercito.com.mx/registroVehiculos/ In this case, the permit's validity may begin the same day the procedure is carried out.
What documentation do I need to get the TIP for my boat? ​
Identification

(one of the following)

Passport
Temporary or permanent residency

Proof of ownership or possession (one of the fallowing)

Invoice
Title of the boat
Lease contract
If you want to get insurance for a boat with a foreign flag, the insurance carrier will ask for your Temporary Import Permit at the time of a claim. Some companies may not ask for it to issue a policy, but you will definitely need it when you file a claim
How has your experience been with your boat in Mexico? Let us know in the comment section below.