Mexican-Plated Auto Insurance
In other countries, auto insurance is something that is required by law, and usually taken for granted. However in Mexico that is not the case. The laws regarding liability insurance for vehicles are governed on a state, and not a national level, so insurance is not always mandatory, or carried by everyone driving a vehicle.
Whether the vehicle is brand new or used, or if you purchase it from a dealer or private party, it is best to get at least a minimal amount of liability. We can ALWAYS get a policy setup ahead of time, so you are insured as soon as you take possession of the vehicle.
In general, despite the insurance provider and agent/brokerage that you choose, the coverages, deductibles, terms and conditions, and annual premiums are all standard.
There are 3 levels of policies, and they are as follows:
Basic: The basic coverage includes third party liability coverage, occupant medical expense coverage, legal assistance and roadside assistance
Limited: The limited coverage includes everything in the basic coverage, as well as total theft of the vehicle
Full: The full coverage includes everything in the basic and limited coverage, as well as total and partial damages to the vehicle
Within those coverages you do have the option to modify things like the deductible, the way and value at which your vehicle will be insured, and to add some different optional coverages for an additional cost.
Note: Full Coverage and Liability Coverage IS AVAILABLE for Mexican-plated autos travelling to the USA and Canada.
To get a quote and be put in contact with a knowledgeable executive, please enter your basic information.
Underwritten by: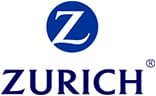 What Our Clients Have to Say About Us